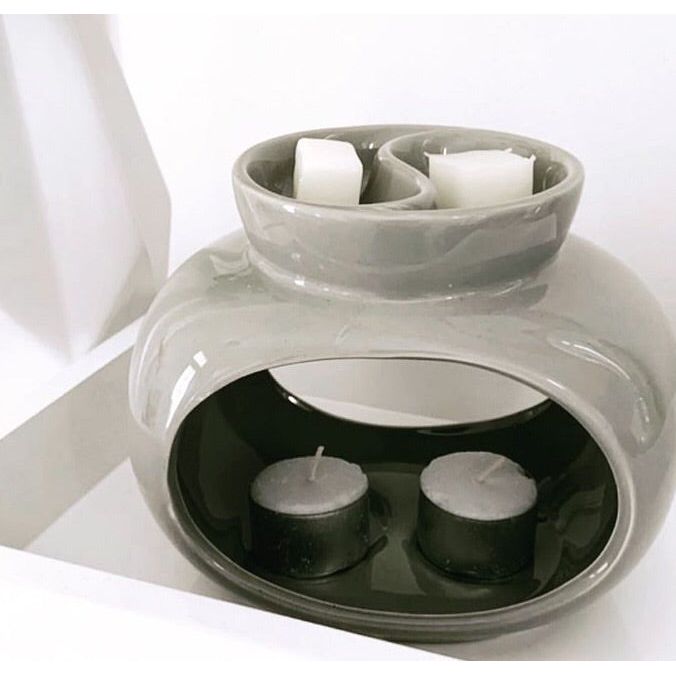 The Whistondale Gift Collection
Rome Deluxe - Double Wax Melt Burner
Rome ceramic wax burner comes in a double design.
Available in white or grey at the moment, this style allows the customer to burn two different scents of wax melt at the same time, enhancing the overall fragrance experience. Or have one scent for day time  and light the other side for the evening.This product is a significant styling piece that will enhance any coffee or console table.
All burners are individually hand made and so there may be slight uneven surfaces or minor ripples as well as variations in height and weight and colour texture. None of this will affect the functionality of the burner and is normal in the production of individually made products.
You may need to use a tea light that is of good quality and 2cm high. We do not recommend using the burner for any longer than 4 hours at a time.
Dimensions - 14 cm H x 16 cm L x 11 cm B
 WAS 22.95 NOW 5.00
---
Share this Product